Quality Extensions For Hampshire & Sussex Homes
How Exbury Homes' extensions will add space to your home in a cost effective way
Adding extra space to your home is a more effective alternative to moving house. You might be happy with your home and reluctant to up sticks. Or you might be selling your home. To add value, you may consider adding an extension to your property. We at Exbury Homes can turn our hands to any extensions in Hampshire & West Sussex areas. Whether you're extending downwards, outwards, or upwards, we can make that possible.
All of our house extensions complement your home instead of stick out like a sore thumb. Our famed attention to detail and high standard of finish comes to the fore. If you're not happy with our work, we'll carry on till you are truly satisfied. We at Exbury Homes are perfectionists. Plus we can help you with the necessary paperwork such as planning applications.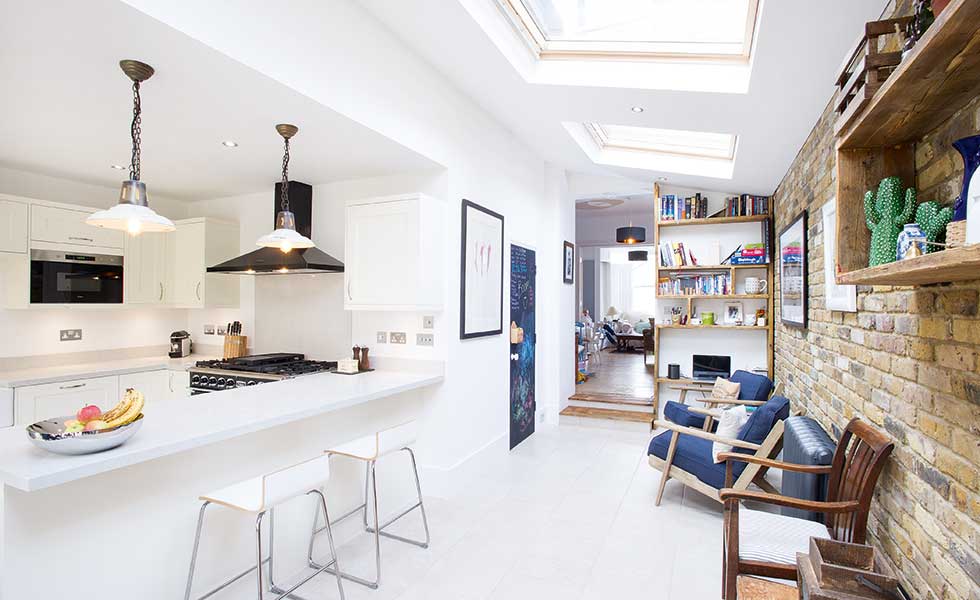 Adding Space Outwards
If you need to add space outwards, our house extensions in Hampshire & Sussex include single and multi storey projects. For example: you might want a two-storey extension, adding space to your kitchen and - as a knock-on effect - another bedroom or study. For single storey extensions, this may include garages and conservatories.
Adding Space Upwards
The most obvious way of adding space upwards is by means of a loft conversion. These include the most basic conversion of adding a skylight roof. If you prefer, we could add a dormer roof or convert a hipped roof into a gable roof.
Adding Space Downwards
For storage purposes, expanding downwards is an attractive method. You may wish to turn your basement space into a wine cellar, or somewhere to store items you seldom use. Or you could turn your cellar into a gymnasium or a tool store.
Whether you wish to add space inwards, downwards or upwards, why not call us on 01329 661840 or send us an email addressed to info@exburyhomes.co.uk? All quotes are on a no-obligation basis and completely free.